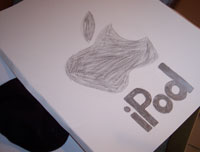 I've been feeling awful the past couple of days… it has yet to be determined if i am having just a bad reaction to allergy season or if i just have a horrid cold… So, as you may remember, I said I would post some pics of the shuffle costume assembly. My wife and I assembled the costume to wear as part of a fake iPod shuffle advertisement while attending Purim service at Shul, but on arrival we thought better of wearing it as we would of been older than the other dressed up participants by a number of years as most were kids… so we decided to shelf the iPod til the next carnival holiday or masquerade party… oh well… feel free to click through to see some photos taken during the building and design of the work.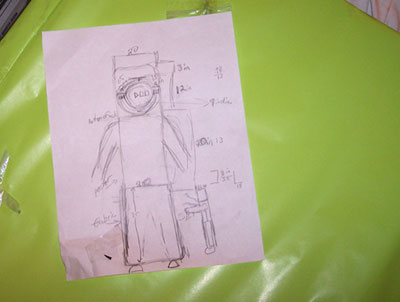 first I drew out the way I wanted the piece to look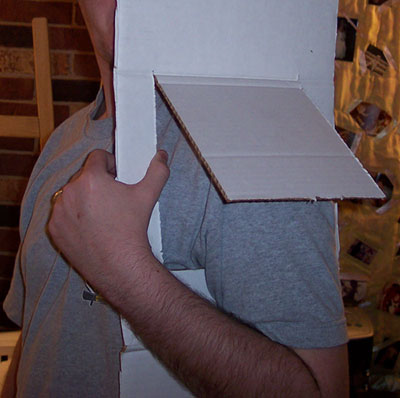 then I cut out the faces and sides of the iPod and made sure the arm holes were big enough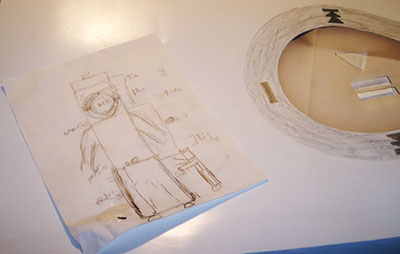 here the plan lays on top of the finished face of the iPod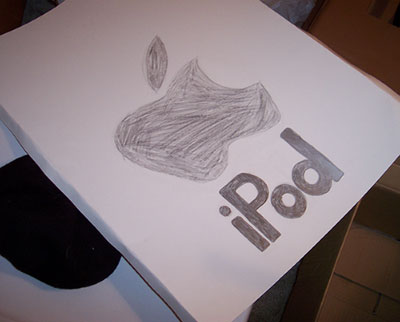 the back of the iPod is easily visible on top of the face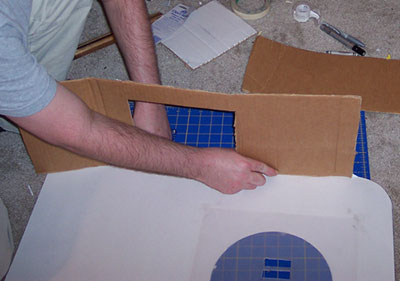 now I'm attaching the sides of the iPod together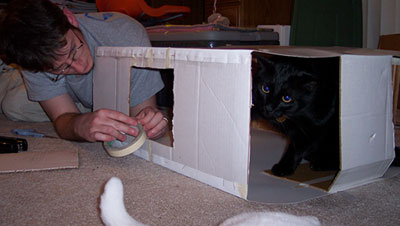 one of my cats wanted to help assemble the ipod and climbed inside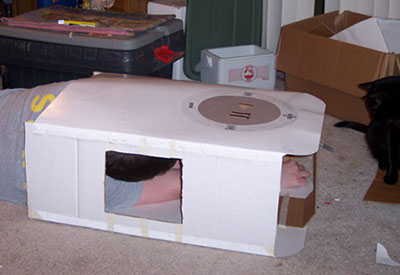 almost done attaching a top piece to allow the ipod to float in front of my face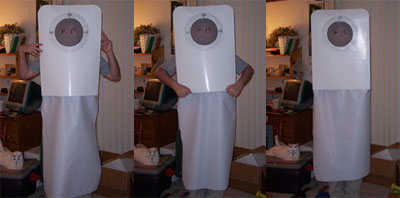 finally I get to wear the costume!