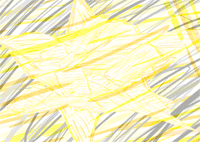 Today is Free-For-All Friday! Free for All means you can post whatever you want on my blog. Say what you want to say, share a link, complain about the wheels on your chair, etc…all you have to do is login and post! Need an idea of what to write? First off Tell me who you are and pimp your blog then tell me about your favorite family member. Today is the sixth day of the Jewish holiday of Passover. Passover is eight days long and started Saturday night with a great meal and the historic re-telling of the Jews exodus from Egypt. It is one of the four major harvest holidays in the Jewish calendar. For a week, we are not allowed to eat any kind of leavened (risen) bread or anything related to it (like foods with corn syrup and rice). This week I've been chowing down on matzah, matzah balls, gefite fish and macaroons! Hope I'm able to make it to everybody's FFAF today and please enjoy. edit: wow, didn't answer my own question… my wife… who else, take's care of you when you're sick and listens to you complain about work and puts up with you not cleaning the house enough?
Here's how to do it:
1. Go to http://www.schleifstein.net/wp-admin/post.php
2. Login/Password: guest/freeforall
3. Enter a title, make the category "free for all"
4. Type what you want to type in "Post" and feel free to add technorati tags in the "Tags" box.
5. When you're done, click "Publish"
Rules:
1. Please keep it somewhat clean…if you don't think I would post it, don't. God forbid if I find spam or porn links…
2. Feel free to link your blog…just make sure you say who you are. (sign your post)
3. I reserve the right to edit/delete inappropriate posts (or those with really obvious spelling mistakes)
4. Please don't link to images, since this is an artist portfolio site I prefer to have only my artwork here, your thoughts on anything are fine I just need to draw the line at image linking, thanks.
Have fun! Check the FFAF blogroll and a larger version of the art I created today using matzah and Passover as my inspiration after the jump.